DishPal is known for their fresh vegetables online, the experts from the brand itself personally pick out their Store as they understand how important the quality is. Along with vegetables, Grocery also makes fresh fruits online available for beloved customers.DishPal brings you fresh and healthy grocery items. European experience with their fresh deli. With a variety of lunchmeat and cheeses, DishPal brings you a European experience with their fresh delicious.
DishPal international grocery selection available, DishPal selective produce from Fresh Farm online.
With a wide range of rice, meat, pulses, fresh vegetables, online fresh groceries, spice ingredients, dairy, soaps, and detergents, DishPal takes pride in making grocery items produce available for our customers.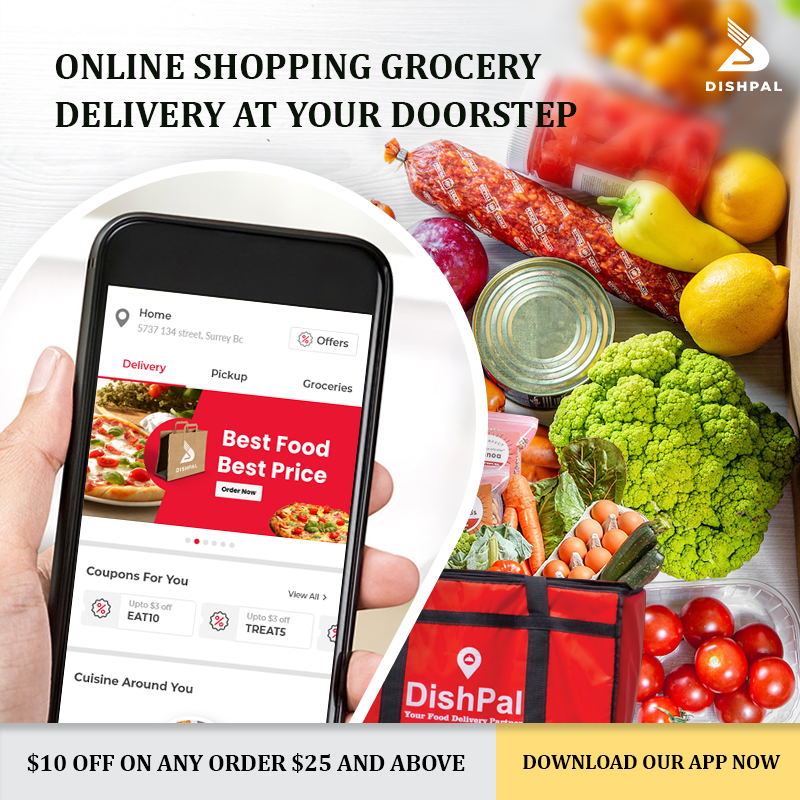 How to shop for grocery items online or at the store at DishPal?
If you are shopping for healthy and grocery items & Food at our stores, do ask our representative to provide you with guidance for Fresh Vegetable produce stocked up at our stores. We have made almost every item from the Fresh healthy Grocery selection for you at our stores.
If you are shopping for Healthy Grocery items & vegetables online with the DishPal app & website, just put Grocery items in the top Search Box available for you on our website and hit the search button.
You will be guided to a huge variety of Healthy Grocery items produce available with us at the DishPal website.
Here are some categories we cover for you from Grocery Items & vegetable online:
Grocery
Foods & Beverages
Household
Personal Care
Organic
Fresh vegetables online
Fresh fruits online
And much more…
To grab exciting offers/Deals even during the pandemic, Download DishPal App and shop for your favorite grocery items/products online.