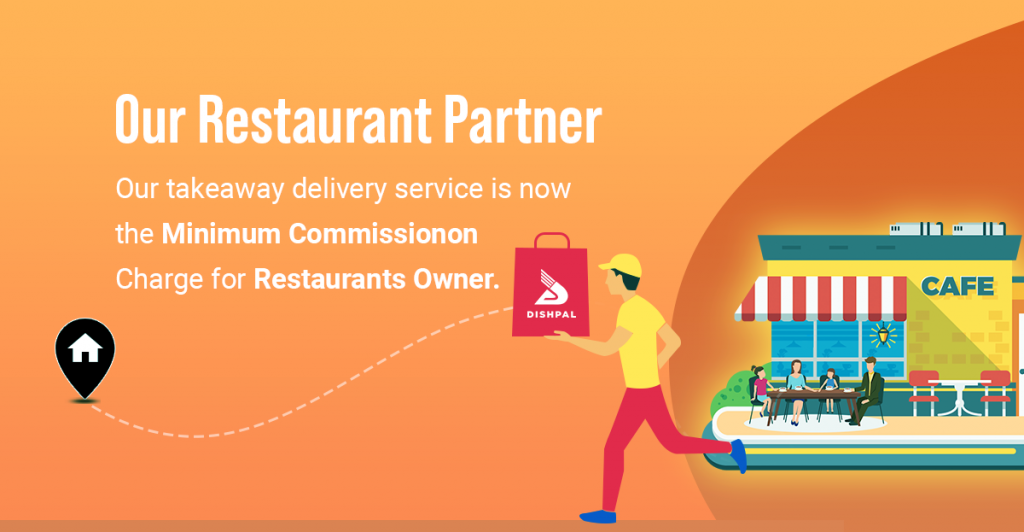 In the last Government Mid-Covid report, we are making a strong comeback after the business initial setback to restaurants and food ordering. In today's recording, we are growing in our food delivery business after pre-Kovid.
But right now, many restaurants cannot come up with online delivery partner companies even though they are struggling a lot. However, they are still afraid to work with food delivery companies because most company is a very much fee and Commission charges, Minimum commission charged from restaurant owners – start their food delivery without any hidden cost so that they can easily complete their loss grow in their business.
WHO has said that Food delivery service Covid-19's time is the safest, and people should not be afraid of food packaging food. And zero cases of Covid transmission have been reported through Second Food or its packaging. That's why we provide more restaurants for Dishpal's Through Food Delivery Service to more frequent restaurant owners.
However, the signs of food delivery service after Covid are very encouraging. Overall, Food Delivery Services is not yet fully Ready typed. Restaurants and the food sector all need help to get back to Pre-Covid levels.
Based on this information, we focus on finding more ways to provide safe and rights services to our customers. Whereas together with Responsibly, we are helping restaurant partners in growth. We offer our customers the option of picking up and delivering their orders for the safety and services of the customers.
This address multiple issues .
There are still many million customers. Who have not yet done food orders since the beginning of the lockdown? we believe that many of them are bored with home-cooked. With a safe and convenient takeaway option, restaurants will start using food.
For restaurants that already serve delivery orders, the takeaway provides another opportunity to reach more customers. And their business should grow further.
In the past few times, many restaurant owners partnership with us and grew in business. If you also want to grow your food business with us, then our contact number 1-855-966-DISH (3474) or you can also email us at restaurant@dishpal.com / info@dishpal.com.
Therefore, the restaurant owner can fulfil this demand. We are making our takeaway service available at a minimum cost for our restaurant partners. We make delivery services available to all without any hidden cost.
We are already working with many grocery and food restaurants partner in Surrey, Vancouver, Duncan Canada. And are ordering many customers weekly. And this is another step that we are helping to quickly bring the restaurant ecosystem back to our feet.
It has been mentioned here. How can we order Easily Food & Grocery on our menu on our Dishpal app?
Customers can see all the restaurants using the takeaway relevant filter on the home page of our app.
Safety is the top priority for us. We are working closely with our restaurant partners. They should follow all those safety measures and encourage our customers to wear masks. And make them practice order picking with social distancing.
For our restaurant partners who are interested in signing up for this service. Please manger our account or write to us at restaurant@dishpal.com / info@dishpal.com